SonicWall Business Grade Router/Firewall
SonicWall Business Grade Router/Firewall
Comes with unlimited nodes!
Brand:
Dell
Product Code:
sonicwall
Availability:
In Stock
×
*

Name:

*

Email:
Telephone:

*

Competitor link

*

Competitor price
Message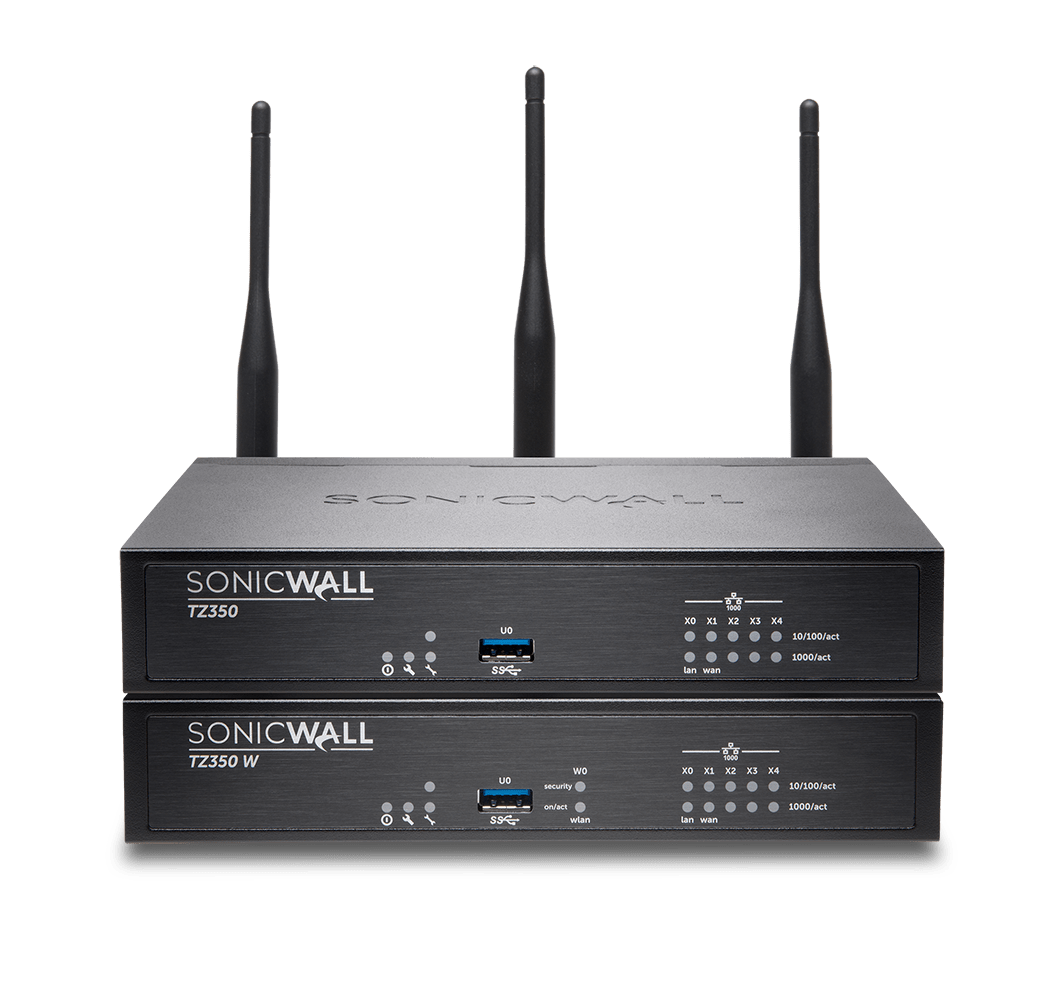 MOVE FORWARD CONFIDENTLY
Patented Reassembly-Free Deep Packet Inspection (RFDPI) technology
Consolidated threat prevention: Cloud-based multi-engine sandboxing, anti-malware, intrusion prevention, web filtering and more
Feature-rich SonicOS operating system with intuitive user interface
Gigabit Ethernet ports
SSL, TLS and SSH decryption and inspection
Native SSL VPN secure remote access
Integrated 802.11ac wireless (optional)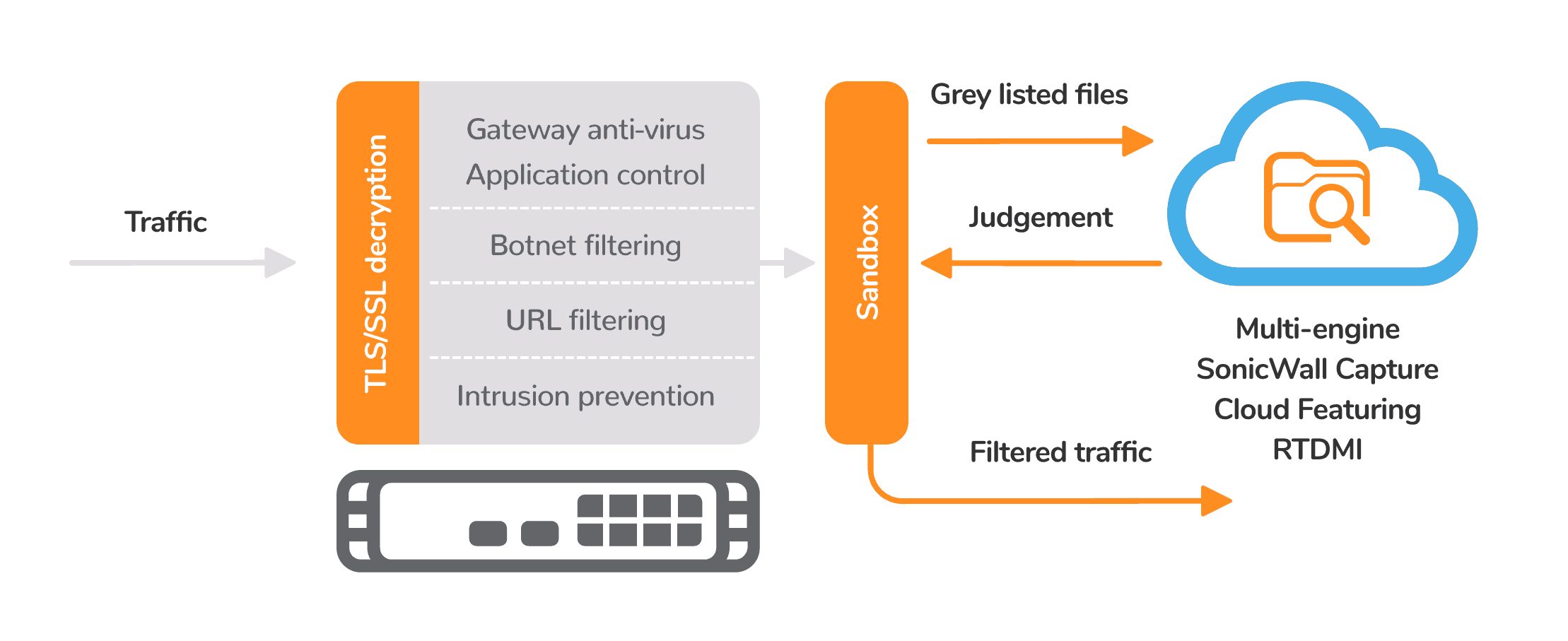 GET ADVANCED THREAT PROTECTION
Threat detection alone isn't enough. That's why every SonicWall firewall utilizes our patented Reassembly-Free Deep Packet Inspection technology to scan traffic for the latest threats and prevent them. The TZ Series examines every byte of every packet on all ports and protocols with no file size limitations. SonicWall Capture Advanced Threat Protection service, our award-winning cloud-based multi-engine sandbox, provides an additional layer of security by blocking unknown and zero-day attacks at the gateway.

TAKE ADVANTAGE OF HIGH-SPEED PERFORMANCE
Built on a multi-core parallel-processing hardware architecture featuring gigabit Ethernet ports, SonicWall TZ firewalls deliver high-speed deep packet inspection firewall performance. The TZ Series uses single-pass, stream-based inspection technology to deliver latency-free performance for deep packet inspection of simultaneous network streams. Optional 802.11ac wireless extends secure high-speed networking to Wi-Fi enabled devices.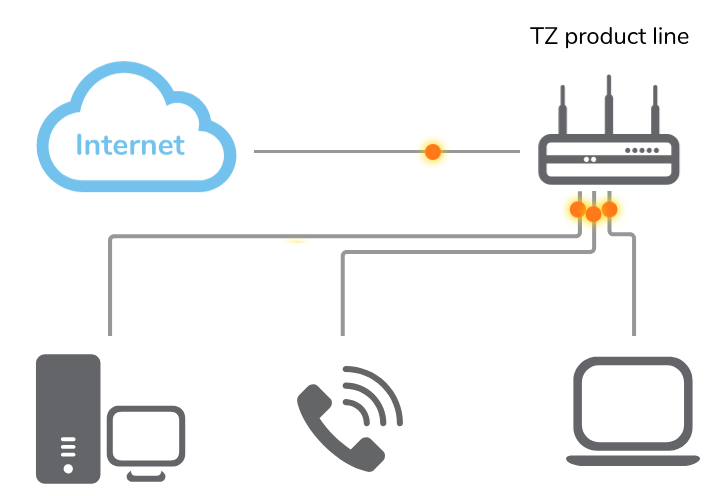 ENABLE SECURE, EASY-TO-USE MOBILE CONNECTIVITY
Provide remote and mobile users with native VPN access to allowed network resources behind your TZ firewall. TZ firewalls support secure SSL VPN connections for Apple® iOS, Google® Android, Windows® 8.1, Mac OS® X, Kindle Fire and Linux devices. This lets users easily access the files, applications and resources they need to be productive from any location. The SSL VPN connection is scanned and any hidden threats are removed, ensuring maximum security.
Write a review
Your Name:
Your Review:
Note: HTML is not translated!
Rating:
Bad
Good
Enter the code in the box below:

Do you have any questions about SonicWall Business Grade Router/Firewall?

Your Name:
Your Email:

Your Question:
Enter the code in the box below:

Call us today to schedule a free network analysis!