Advantage Database v11 - 3 User License NEW
Advantage Database v11 - 3 User License NEW
Brand:
McKesson
Product Code:
ADS3NEW
Availability:
In Stock
×
*

Name:

*

Email:
Telephone:

*

Competitor link

*

Competitor price
Message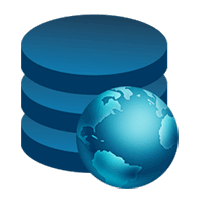 Get enterprise power at a small price – with our relational database management system
Extend your existing applications with Sybase Advantage Database Server, a full-featured, easily embedded, relational database management system. Use multiple platforms and development languages,SQL or ISAM data access with native drivers – and manage your database from any location, on any device, even while it's in use. Advantage Database allows the Medisoft Network Professional to host data on a given server. It is required with Medisoft Network Professional. Basic and advanced versions of Medisoft doesn't require Advantage Database Server.
Gain flexibility unmatched by SQL-only databases – with both ISAM and SQL data access
Develop powerful data-driven applications for client-server and mobile environments
Scale from local to peer-to-peer to client-server environments with one set of source code
Install and manage without the need for a database administrator
Write a review
Your Name:
Your Review:
Note: HTML is not translated!
Rating:
Bad
Good
Enter the code in the box below:
Do you have any questions about Advantage Database v11 - 3 User License NEW?
Your Name:
Your Email:
Your Question:
Enter the code in the box below:
Call us today to schedule a free network analysis!