AllWorx - Connect 324 Phone Server
AllWorx - Connect 324 Phone Server
Brand:
AllWorx
Product Code:
Connect 324
Availability:
In Stock
×
*

Name:

*

Email:
Telephone:

*

Competitor link

*

Competitor price
Message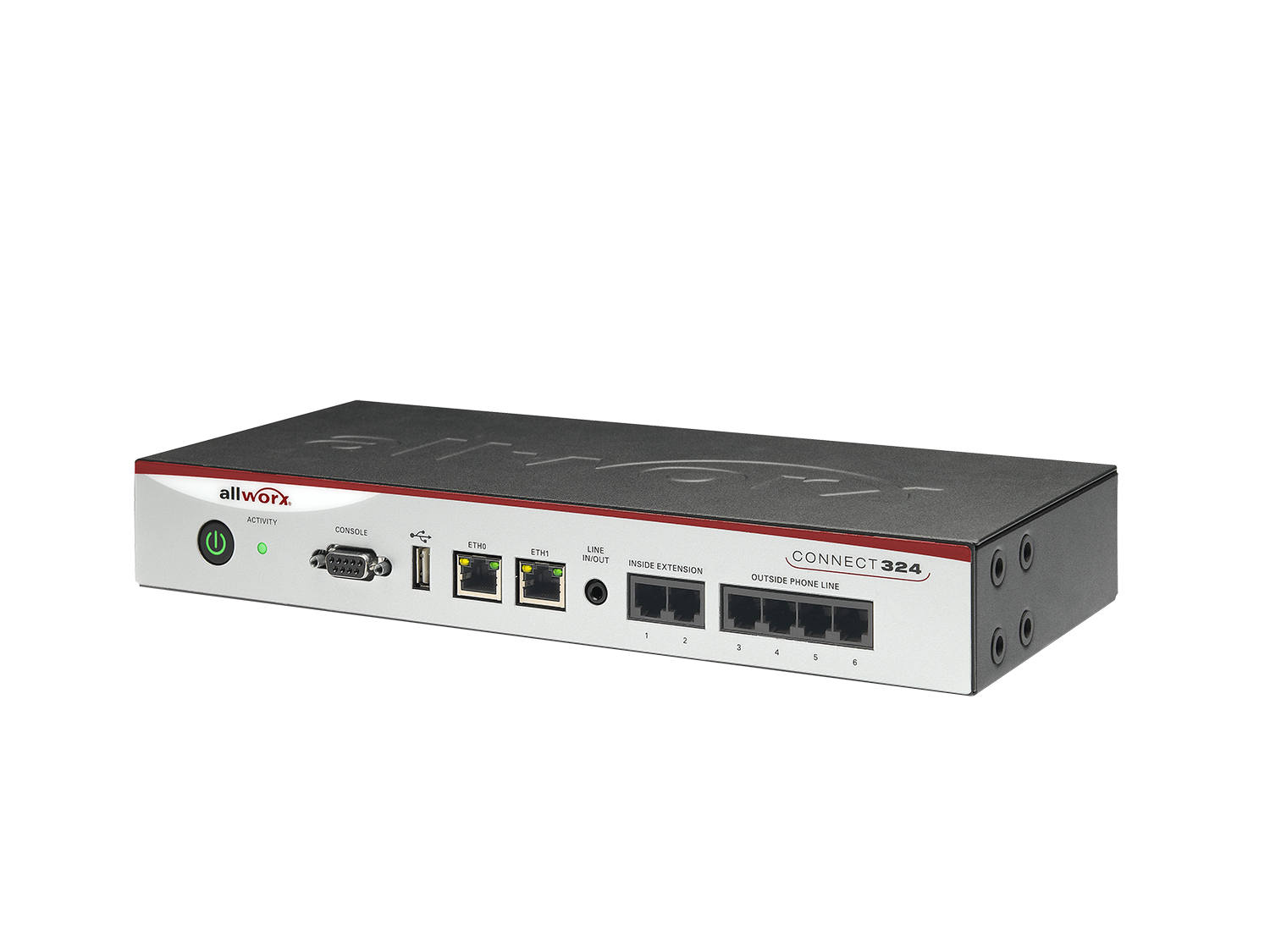 Allworx Connect 324 Phone System Server
The Allworx Connect series is our next-generation VoIP communication platform that boasts more powerful performance and improved connectivity. The Connect family comes in five models that can easily scale to meet your customers' business needs.
Key product highlights include:
Faster processing power
Wall- and rack-mountable
Improved mobile connectivity
Enhanced Codec support
Native Gigabit Ethernet interfaces
Better system security
Compact design
Improved mobile connectivity
Up to 20 users per site
12 concurrent external calls
4 FXO ports
2 FXS ports
System comes licensed for up to 12 users
Designed for companies with up to 20 users per site. Includes 12 base users, 2 Gigabit network ports, 4 FXO ports, 2 FXS ports, and 4-port voicemail with unified messaging. Supports up to 12 concurrent external calls. Includes 1 Allworx Reach, unlimited Allworx Interact, 1 Allworx Interact Professional, and 4 generic SIP device licenses
Write a review
Your Name:
Your Review:
Note: HTML is not translated!
Rating:
Bad
Good
Enter the code in the box below:
Do you have any questions about AllWorx - Connect 324 Phone Server?
Your Name:
Your Email:
Your Question:
Enter the code in the box below:
Call us today to schedule a free network analysis!